Solutions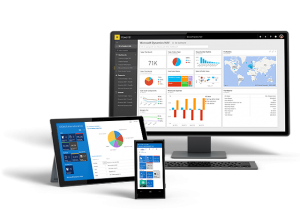 Microsoft Dynamics NAV is a global enterprise resource planning (ERP) solution that provides small and midsize businesses greater control over their financials and can simplify their supply chain, manufacturing, and operations. It's quick to implement and easy to use, with the power to support your growth ambition. This makes it one of the most widely spread ERP systems used by over 110.000 companies around the world.
Naviona works exclusively with Microsoft Dynamics NAV and most our resources have been doing that for over 10 years. We have not only valuable industry knowledge but also an established tool set of different solutions to common requests within Microsoft Dynamics NAV. Everything from alternative production BOMs, over/under receiving, shop-floor terminals, scanning solutions, scheduling of MRP, dimension updates, inventory to g/l reconciliation reports, etc. we have done it before.
We keep ourselves up to date with the functionality in the latest Dynamics NAV versions and most of us also have experience with the older versions, commonly known as the 'classic clients' (which is must to support it and to work with upgrades).
Naviona also have extensive experience with integration with other solutions, such as third party billing systems, shipping solutions, CAD systems, weighbridges, time entry systems, etc..
We use third party products (Dynamics NAV add-ons) when it is required and we are partners with some of the best add-on providers.
The finance and accounting part of Microsoft Dynamics NAV lets you track and analyze the economics of the business. It is fully integrated with the rest of the application and provides a complete finance solution..
Manufacturing is one of the strengths of Microsoft Dynamics NAV, there are today thousands of manufacturing companies using Dynamics NAV to control and plan their daily operations. One of the key benefits with Dynamics NAV is..
The supply chain functionality is used to manage the materials, information, and finances as it moves through the processes from vendors to customers. This includes managing orders, receiving and shipping products..
Contact us if you want more information about the services and solutions we can provide.
We are always happy to help with anything related to Microsoft Dynamics NAV!