Support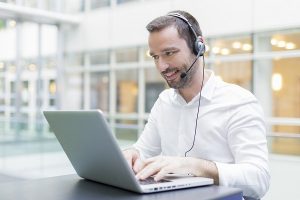 Supporting existing Dynamics NAV users are very important in order to keep your business running smoothly and make sure that the ERP system does not interfere with the daily operations.
Naviona provides Microsoft Dynamics NAV related support through our team of experienced consultants and with the use of a modern support ticketing systems. We use a cloud based support ticketing systems that allows users to raise tickets by simply e-mailing a request to our support e-mail, this then triggers a notification to the appropriate consultant(s) that will work with the end user to solve the issue. The support ticketing system provides a method of following up on support issues to make sure they are solved properly and that actions are taken to prevent similar future issues.
Contact us if you want more information about the services and solutions we can provide.
We are always happy to help with anything related to Microsoft Dynamics NAV!